Carolina Hurricanes
Carolina Hurricanes logo preview
Learn more about Carolina Hurricanes, find out the Carolina Hurricanes brand colors, and download Carolina Hurricanes vector logo in the SVG file format. Find related logos. Looking for a raster logo? Here you can download PNG Carolina Hurricanes logo on a transparent background as well.
Brand information
The Carolina Hurricanes logo features red silver black colors
This is a color scheme of Carolina Hurricanes. You can copy each of the logo colors by clicking on a button with the color HEX code above.
The Carolina Hurricanes are a professional ice hockey team based in Raleigh, North Carolina. They are members of the Metropolitan Division of the Eastern Conference of the National Hockey League (NHL). The Hurricanes play their home games at the 18,680-seat PNC Arena.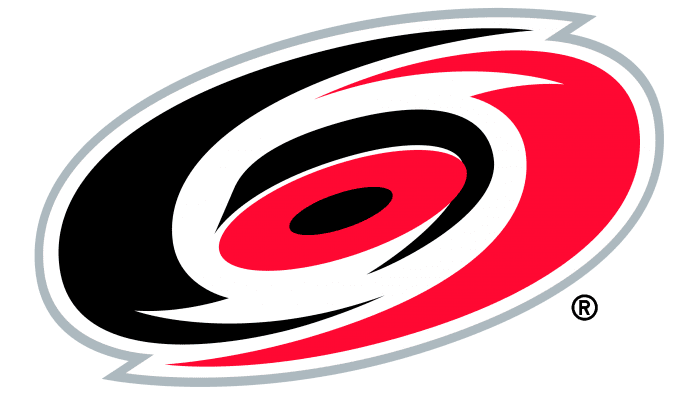 The mid-1970s is the most critical period in the game's set of experiences of Boston. It was the hour of the enormous hockey blast. In the 1969-70 and 1971-72 seasons, the Boston Bruins caught their fourth and fifth Stanley Cup. Bobby Orr and Phil Esposito were the symbols of the city. In 1972 the World Hockey Association chose to begin another establishment named New England Whalers. They said, let the Boston Bruins be the rulers of Boston; we would be the rulers of New England. The group joined the NHL not long before the 1979-80 season. Under tension from the NHL, the current Hurricanes club was constrained to rename the Hartford Whalers group, taking advantage of this name during 18 seasons.
In 1994, the proprietor of the product organization Peter Karmanos bought the club. Despite the past confirmations that the Whalers would stay in Connecticut, in 1997, the group moved to North Carolina. This move was made by Karmanos' failure to manage Connecticut's Governor about developing another field and selling a legitimate measure of tickets for the matches. In a generally brief time frame after an appearance in Raleigh, North Carolina, the group changed its name to the Carolina Hurricanes. At that point, an extraordinary new field for the b-ball group of North Carolina University had been constructed.
It's undeniably true that the new proprietor didn't report any name-the-group challenge, as many of his associates did. Karmanos himself considered and chose the new name, clarifying that North Carolina is undoubtedly no outsider to tropical storms. In this manner, the given name would be ideal for the club. In the interim, because of many pig ranches in the state, he likewise thought to be the Carolina Ice Hogs name. In this way, the current Hurricanes could be called Ice Pigs. Notwithstanding, the inference to pigs can be seen in Stormy the Ice Hog, the Carolina Hurricanes' mascot.
In addition, Karmanos settled on red, dark, white, and silver shades of pullover and disputable logo. It was a red and dark circle taking after a tropical storm. In the maritime sign letter set, the banner warning of a tropical cyclone is red and dark. This banner is portrayed on the substitute logo of the group, alongside a triangle.
Incidentally, not every person liked Karmanos' thoughts. Quickly before the hockey group showed up in North Carolina, there was a storm of dangerous force, and the nearby local area thought his humor was not suitable. Nonetheless, it was immediately neglected, and presently Hurricanes fans drive their trucks with storm banners screwed to the body.
Meaning and History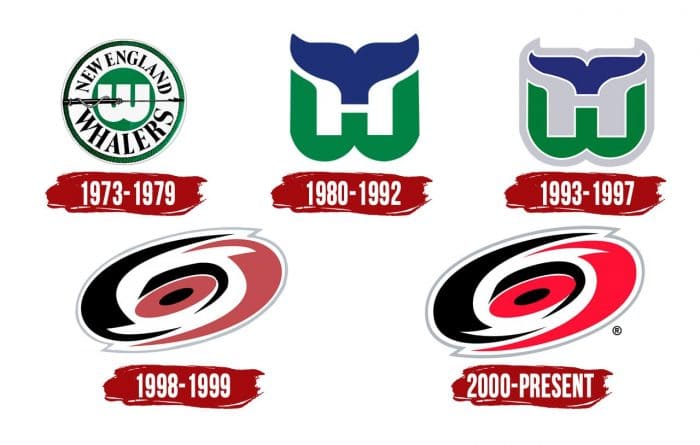 The Carolina Hurricanes were set up in 1973. The Carolina Hurricanes sports club, shaped in 1973 as the New England Whalers, has changed five logos in its set of experiences. Besides, the primary symbol stands separated from the rest since it varies forcefully from them. Because of the quest for visual character, the group went through a few phases, arriving at balance through the excellent blend of mathematical shapes and crisscross lines. Also, all current variants structure two autonomous classifications, except if the presentation logo is barred.
1973 – 1979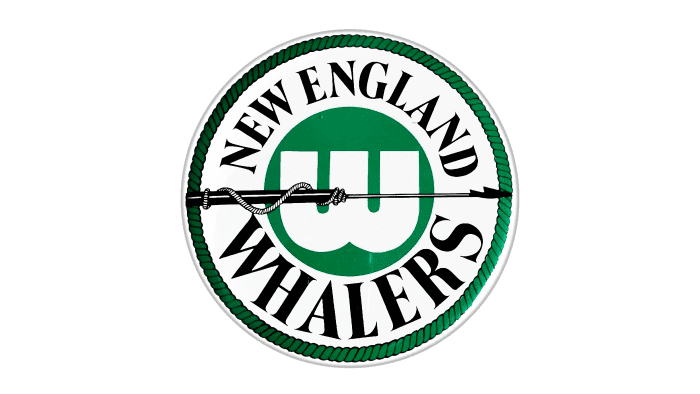 In 1973 the hockey group called the New England Whalers was situated in Boston. Its logo was unique to the following ones. It was a white circle outlined in green, containing the crescent New England Whalers engraving written in the dark. Inside this circle, a more modest green process was with a white letter "W," the underlying note of "Whalers," in the center. This circle was "pierced" by a dark spear; a long lance-like instrument utilized its whaling.
1980 – 1992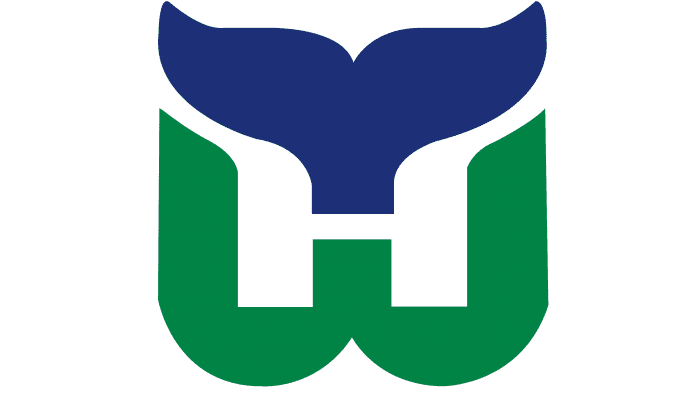 In the following 12 years, the group spent under another name and something else entirely. It consolidated a green "W" with a blue whale's tail to make the letter "H" in the void area in the focal point of the logo between the two shapes. The "W" represents Whalers, and the "H" represents Hartford.
1993 – 1997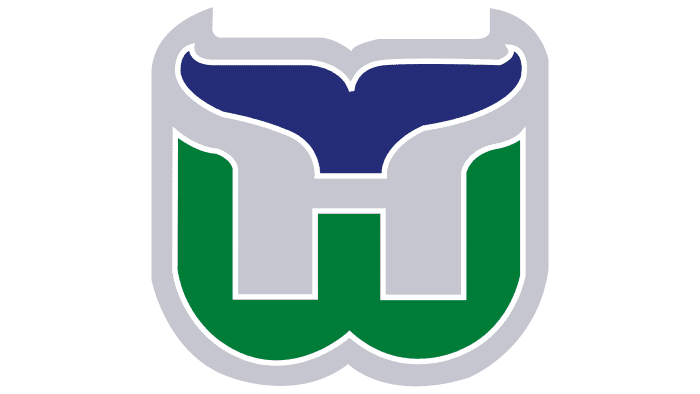 The third Carolina Hurricanes' seal is somewhat varied from the past one. Notwithstanding, it was changed a little. A white layout was added to the whale's tail and the letter "W" to make them more volumetric. The void area was supplanted with dim, consequently creating a thick layout for the whole logo.
1998 – 1999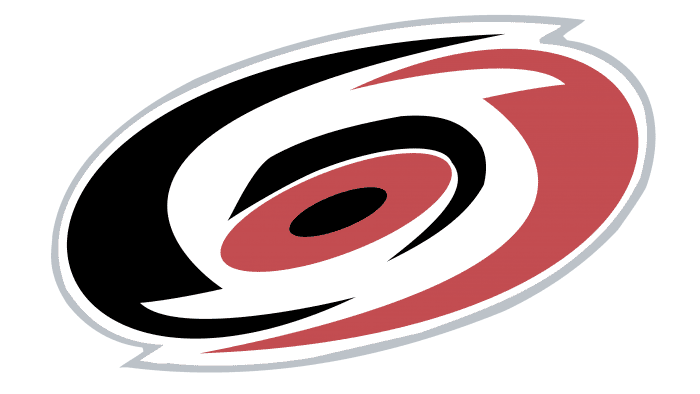 In 1998, the group moved to North Carolina, sitting straightforwardly in the way of numerous tropical storms. So it was chosen to change the fundamental logo tones. Presently they were dark and red. The logo is a schematic picture of the tropical storm's alleged eye, i.e., it is highly focal. It was a red and dark circle looking like a storm and a puck simultaneously. The whole logo was orbited with a thin silver line.
2000 – present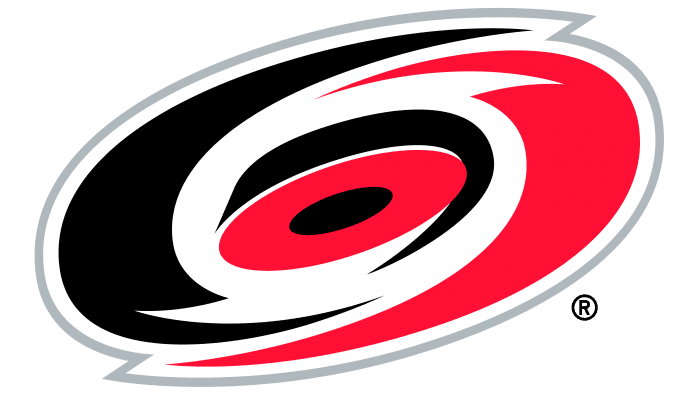 The cutting-edge visual ID mark was embraced in 2000. It has been utilized unaltered from that point forward: it incorporates three clear inclining ovals – focal, middle, and outside. The seal additionally contains equally dispersed sharp edges and sporadic stripes. Besides, tumultuous components don't converge, as they are painted in various tones and isolated by white lines. The external edge has a dark boundary.
As brought about by the engineers, such a group of mathematical shapes is a vortex framed from the puck and club's quick pivot. This is, truth be told, a similar typhoon the group is named after. Entering the game, she annihilates everything, passing on nobody an opportunity to win. This is the idea of a logo.
Frequently Asked Questions (FAQ) about the Carolina Hurricanes Logo
The Carolina Hurricanes logo is one of the NHL logos and is an example of the sports industry logo from United States. According to our data, the Carolina Hurricanes logotype was designed for the sports industry. You can learn more about the Carolina Hurricanes brand on the nhl.com/hurricanes website.
Most logos are distributed vector-based. There are several vector-based file formats, such as EPS, PDF, and SVG. Simple images such as logos will generally have a smaller file size than their rasterized JPG, PNG, or GIF equivalent. You can read more about Raster vs Vector on the vector-conversions.com.
SVG or Scalable Vector Graphics is an XML-style markup-driven vector graphic rendering engine for the browser. Generally speaking, SVG offers a way to do full resolution graphical elements, no matter what size screen, what zoom level, or what resolution your user's device has.
There are several reasons why SVG is smart to store logo assets on your website or use it for print and paper collateral. Benefits including small file size, vector accuracy, W3C standards, and unlimited image scaling. Another benefit is compatibility — even if the facilities offered by SVG rendering engines may differ, the format is backward and forward compatible. SVG engines will render what they can and ignore the rest.
Having the Carolina Hurricanes logo as an SVG document, you can drop it anywhere, scaling on the fly to whatever size it needs to be without incurring pixelation and loss of detail or taking up too much bandwidth.
Since the Carolina Hurricanes presented as a vector file and SVG isn't a bitmap image, it is easily modified using JavaScript, CSS, and graphic editors. That makes it simple to have a base SVG file and repurpose it in multiple locations on the site with a different treatment. SVG XML code can be created, verified, manipulated, and compressed using various tools from code editors like Microsoft VS Code or Sublime Text to graphic editors such as Figma, Affinity Designer, ADOBE Illustrator, and Sketch.
You can download the Carolina Hurricanes logotype in vector-based SVG (Scalable Vector Graphics) file format on this web page.
According to wikipedia.org: "A logo (an abbreviation of logotype, from Greek: λόγος, romanized: logos, lit. 'word' and Greek: τύπος, romanized: typos, lit. 'imprint') is a graphic mark, emblem, or symbol used to aid and promote public identification and recognition. It may be of an abstract or figurative design or include the text of the name it represents as in a wordmark."
Logos fall into three classifications (which can be combined). Ideographs are abstract forms; pictographs are iconic, representational designs; Logotypes (or Wordmarks) depict the name or company's initials. Because logos are meant to represent companies brands or corporate identities and foster their immediate customer recognition, it is counterproductive to redesign logos frequently.
A logo is the central element of a complex identification system that must be functionally extended to an organization's communications. Therefore, the design of logos and their incorporation into a visual identity system is one of the most challenging and essential graphic design areas.
As a general rule, third parties may not use the Carolina Hurricanes logo without permission given by the logo and (or) trademark owner NHL. For any questions about the legal use of the logo, please contact the NHL directly. You can find contact information on the website nhl.com/hurricanes.
We strive to find official logotypes and brand colors, including the Carolina Hurricanes logo, from open sources, such as wikipedia.org, seeklogo.com, brandsoftheworld.com, famouslogos.net, and other websites; however, we cannot guarantee the Carolina Hurricanes logo on this web page is accurate, official or up-to-date. To get the official Carolina Hurricanes logo, please get in touch with the NHL directly or go to nhl.com/hurricanes.
By downloading the Carolina Hurricanes logo from the Logotyp.us website, you agree that the logo provided "as-is." All the materials appearing on the Logotyp.us website (including company names, logotypes, brand names, brand colors, and website URLs) could include technical, typographical, or photographic errors or typos.
We do not claim any rights to the Carolina Hurricanes logo and provide the logo for informational and non-commercial purposes only. You may not use or register, or otherwise claim ownership in any Carolina Hurricanes trademark, including as or as part of any trademark, service mark, company name, trade name, username, or domain registration. You do not suppose to share a link to this web page as the source of the "official Carolina Hurricanes logo" Thank you.
The color silver is a cool, pale grey color with a metallic finish. It is often described as sleek, sophisticated, and modern. In a light setting, silver appears shiny and reflective, while in a darker setting, it can appear more matte and subdued. The color is often associated with elegance, wealth, and sophistication. It is also often used to represent technology and industry. In fashion and design, silver is often paired with black or white for a sleek, modern look, and it is also used to accentuate other colors. The color red is a warm, vibrant color that is often associated with strong emotions such as passion, love, and anger. It is also often associated with power, strength, and determination. In design, red can be used to create a bold, attention-grabbing visual impact. It is also often used to represent danger or warning, as it is the color of stop signs and warning lights. In fashion, red is often used to add a pop of color to an outfit and can be used to make a statement or stand out in a crowd. The color red is also associated with love and romance, and is often used in Valentine's Day and Christmas decorations. The color black is a neutral color that is often associated with sophistication, elegance, and power. It is a strong, bold color that is often used to create a dramatic visual impact. In design, black is often used to create a sleek, modern look, and it is also often used to represent sophistication and luxury. In fashion, black is often used to create a sleek, classic look, and it is also often associated with formality and evening wear. The color black is also often associated with mystery, darkness, and the unknown.
It's important to note that these associations are not universal, and different people may have different emotional responses to colors.