Mozilla Firefox
Logo
Mozilla Firefox Logo Preview
Brand Information
Mozilla Firefox Colors: Orange
This is a color scheme of Mozilla Firefox. You can copy each of the logo colors by clicking on a button with the color HEX code above.
Additional Mozilla Foundation Logos
New Firefor Logo
The "Firefox" you've always known as a browser is stretching to cover a family of products and services united by putting you and your privacy first. Firefox is a browser AND an encrypted service to send huge files. It's an easy way to protect your passwords on every device AND an early warning if your email has been part of a data breach. Safe, private, eye-opening. That's just the beginning of the new Firefox family.
Now Firefox has a new look to support its evolving product line. Today we're introducing the Firefox parent brand — an icon representing the entire family of products. When you see it, it's your invitation to join Firefox and gain access to everything Mozilla Firefox have to offer. That includes the famous Firefox Browser icon for desktop and mobile, and even that icon is getting an update to be rolled out this fall.
This update is about more than logos. The Firefox design system includes everything Mozilla Firefox need to make product and web experiences today and long into the future.
A new color palette that expands the range of possibilities and makes distinctive gradients possible.
A new shape system derived from the geometry of the product logos that makes beautiful background patterns, spot illustrations, motion graphics and pictograms.
A modern typeface for product marks with a rounded feel that echoes Mozilla Firefox icons.
An emphasis on accessible color and type standards to make the brand open to everyone. Button colors signal common actions within products and web experiences.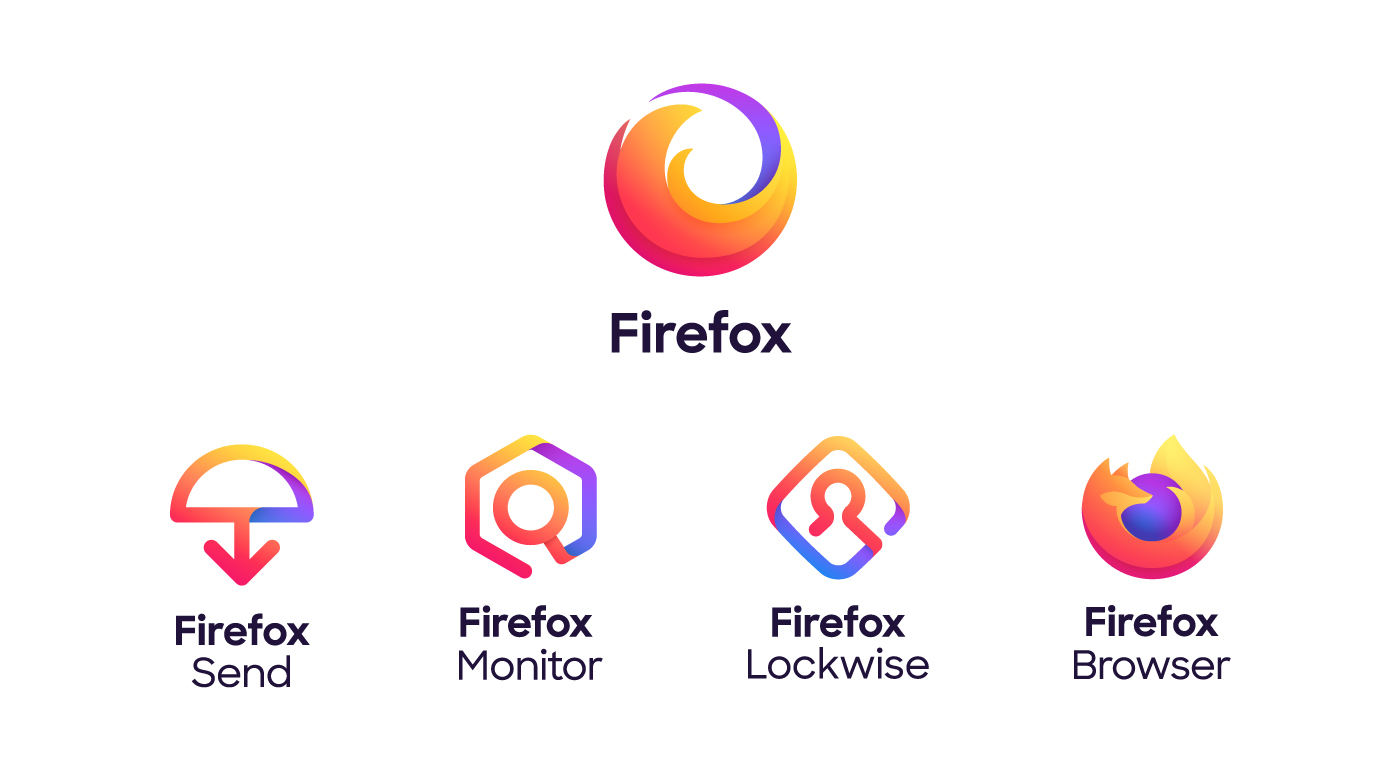 Privacy is woven into every Firefox brand experience. With each release, Mozilla Firefox products will continue to add features that protect you and alert you to risks. Unlike Big Tech companies that claim to offer privacy but still use you and your data, with us you know where you stand. Everything Firefox is backed by Mozilla Firefox Personal Data Promise: Take Less, Keep It Safe, No Secrets.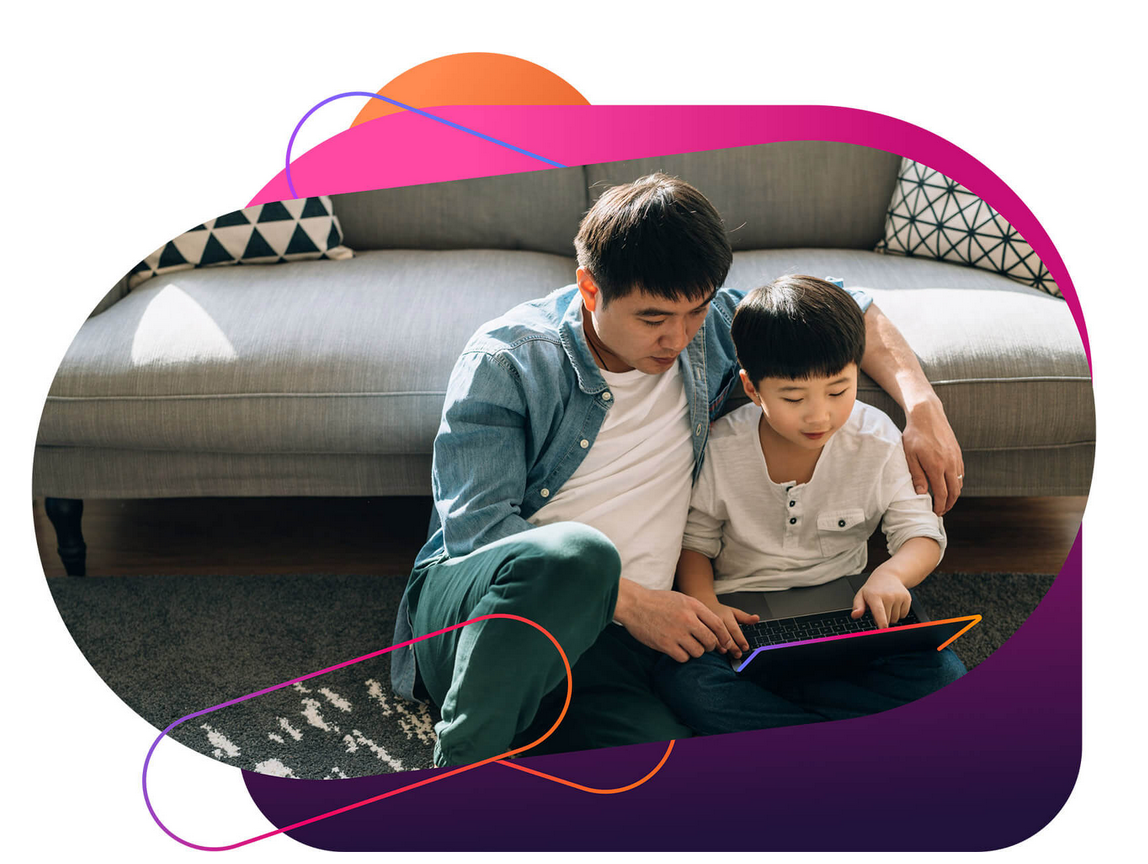 The brand system is built on four pillars, present in everything Mozilla Firefox make and do:
Radical. It's a radical act to be optimistic about the future of the internet. It's a radical act to serve others before ourselves. Mozilla Firefox disrupt the status quo because it's the right thing to do.
Kind. Mozilla Firefox want what's best for the internet and for the world. So Mozilla Firefox lead by example. Build better products. Start conversations, Partner, collaborate, educate and inform. Mozilla Firefox empathy extends to everybody.
Open. Open-minded. Open-hearted. Open source. An open book. Mozilla Firefox make transparency and a global perspective integral to Mozilla Firefox brand, speaking many languages and striving to reflect all vantage points.
Opinionated. Mozilla Firefox products prove that Mozilla Firefox are driven by strong convictions. Now Mozilla Firefox're giving voice to Mozilla Firefox point of view. While others can speak only to settings, Mozilla Firefox ground everything in Mozilla Firefox ethos.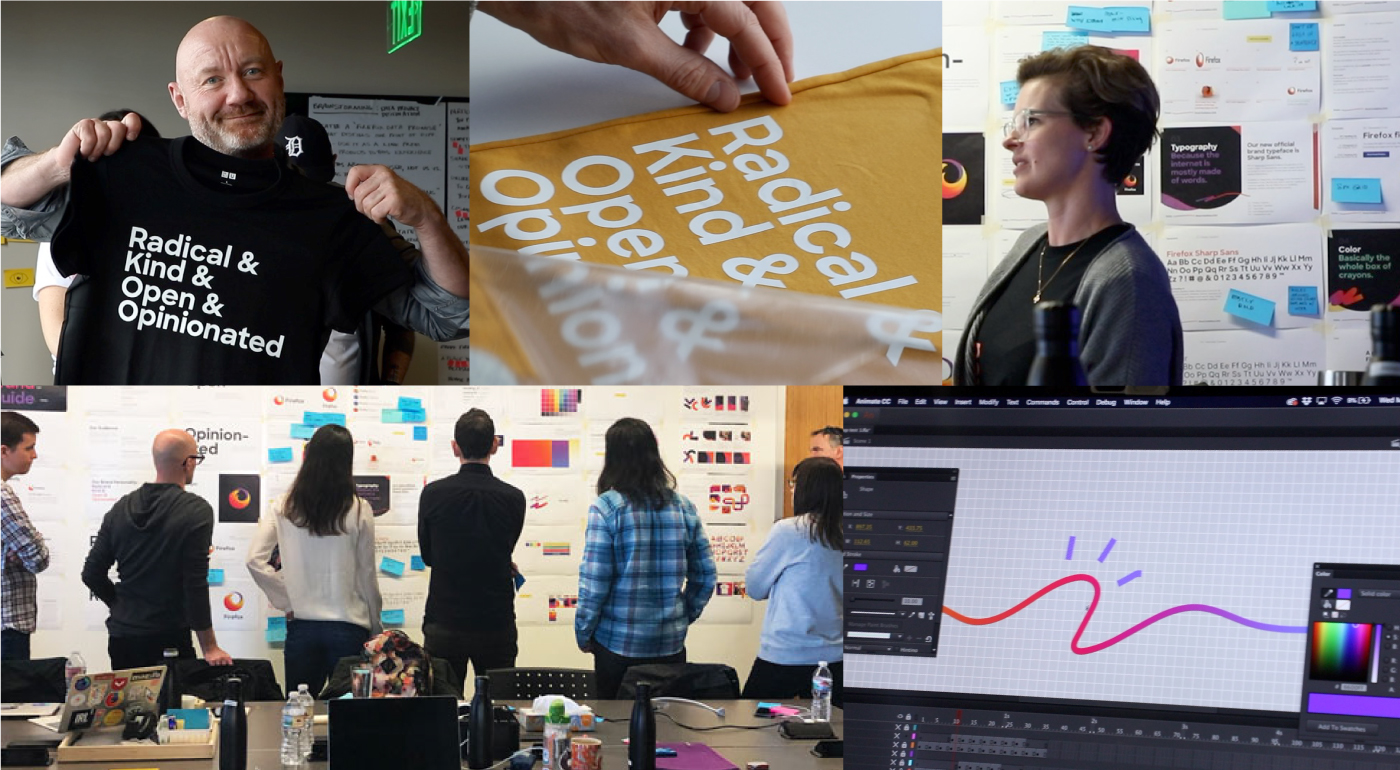 About Mozilla Foundation
The Foundation is also the sole shareholder in the Mozilla Corporation, the maker of Firefox and other open source tools. Mozilla Corporation functions as a self-sustaining social enterprise – money earned through its products is reinvested into the organization. Mozilla Corporation, a wholly owned subsidiary of the Foundation, makes consumer Internet products that advance the same values outlined in the Mozilla Manifesto.
Firefox, Mozilla Firefox flagship product, gives increased choice, privacy and security to 100s of millions of people around the world. Product exploration initiatives like Mozilla Firefox 'connected devices' program aim to bring more mainstream products with Mozilla values into the world. Technology initiatives like Rust and Mozilla's online game center aim to spread new thinking about open technology across the whole of the Internet industry.
Established in 2003, guided by the Mozilla Manifesto, the Mozilla Foundation believes the Internet is a global public resource that must remain open and accessible to all.
---