Surfshark
Logo
Surfshark Logo Preview
Surfshark Brand Information
The Surfshark logo contains blue black white colors
This is a color scheme of Surfshark. You can copy each of the Surfshark logo colors by clicking on a button with the color HEX code above.
There are many ways to create a VPN connection. We prefer OpenVPN, as its open source roots mean it has been picked over for potential vulnerabilities. The heir apparent to OpenVPN seems to be WireGuard. Like OpenVPN, WireGuard is open-source, but uses newer technology and is reportedly much faster than other protocols.
Surfshark offers the OpenVPN protocol and WireGuard protocol in its Android, iOS, macOS, Linux, and Windows apps. The IKEv2 protocol is also available on Android, iOS, and macOS.
Surfshark VPN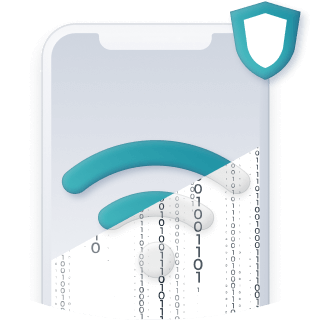 A digital privacy tool that masks your internet traffic, protects your identity, and prevents tracking. Bypass content restrictions, government censorship, and stay secure while browsing.
Protect your privacy
Get Surfshark VPN to protect your online activities on all the devices you have.
Secure your identity
Use VPN to hide your IP address, and encrypt sensitive data you send & receive.
Prevent tracking
Enable VPN to prevent companies, hackers, or bots tracking you online.
Surfshark Antivirus
An antivirus to protect your devices from viruses and malware. Forget about malicious files, documents, and apps.
Real-time protection
Get immediately notified if you download malicious apps or files.
Scheduled scans
Schedule scans on your devices to ensure regular protection from viruses.
Control your security
Perform full scans or narrow them down to frequently used folders.
Surfshark Search
A powerful & lightweight search tool that only displays purely organic results. Perform web search queries in complete privacy with no ads, no logs, and no trackers.
Start using Search
Get accurate and relevant search results within milliseconds.
Forget ads & targeting
Search won't show you any ads. Period.
Enjoy complete privacy
Search without leaving any digital footprints.
Surfshark Alert
A smart tool that operates as a breach detection mechanism to alert you about personal information leaks. Prevent the possible damage before it's out of control.
Guard your email accounts
Get immediate alerts any time your email address appears in breached online databases so that you can take action.
Secure your personal ID
Stop identity thieves by staying informed about the security status of your personal identification number.
Protect your credit cards
Make sure no money goes missing from your credit cards. Alert will notify you if such information appears online.
What is a VPN?
The Psychology of Colors in the Surfshark Logo:
Understanding the Power of Color in Branding.
Black is power, control, authority, discipline, discretion, secrecy, ellegance, and mistery. Blue is trust, responsability, honesty, loyality, security, relaing, calmness, and control. White is safety, harmony, stability, reliability, and balance.