Yahoo!
Logo
Yahoo Logo Preview
Yahoo! Brand Information
The Yahoo logo contains purple colors
This is a color scheme of Yahoo. You can copy each of the Yahoo! logo colors by clicking on a button with the color HEX code above.
Yahoo! is an American web services provider headquartered in Sunnyvale, California, and owned by Verizon Media. The original Yahoo! company was founded by Jerry Yang and David Filo in January 1994 and was incorporated on March 2, 1995. Yahoo was one of the pioneers of the early Internet era in the 1990s.
About new Yahoo! logo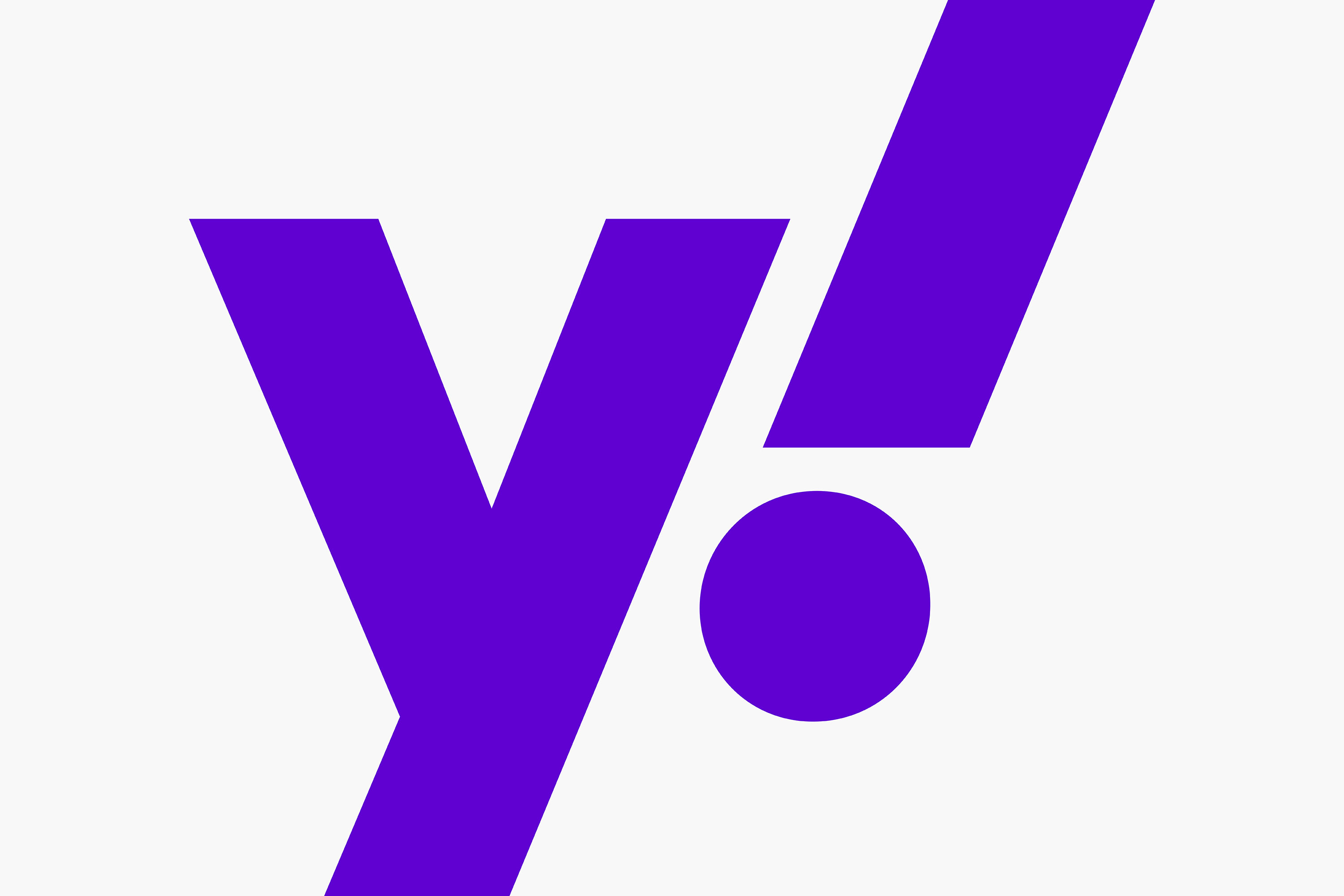 With its new products, Yahoo will empower users to better sift out irrelevant parts of the digital world, giving them more control of what they see and when they see it. The strategy positions Yahoo as an "amplification brand," amplifying the things that matter, helping to "amplify you." The idea is neatly visualized in Yahoo's exclamation point, a punctuation mark that literally stands for amplification. This strategy of simplicity and amplification is expressed in a new logo that is simpler and more flexible than its predecessor, and that looks back to the original, quirky 1996 logo.
The new wordmark is set in Centra No. 2 Extrabold, and the letters of the logotype have been modified to be more geometric and compact. The exclamation mark has been italicized for emphasis, as it has been in every iteration of the logo since the company's founding. The "y" and "!" of the logo are both set at an angle of 22.5 degrees, a forward tilt that suggests a sense of momentum and excitement. The angle—precisely 1/16th of a circle—is the basis for visual language built around angles and incremental slices.
Psychology of colors in the Yahoo logo:
Purple is sprituality, structure, compassion, sensitivity, mystery, tolerance, integrity, order, wisdom, and inspiration.